Notice of Website Closure
The Christmas Spirit® Shop has closed its Website and Bar Harbor Storefront. Our business phone numbers have also been discontinued, but if you need to contact us, you can email me, Pete Bono, at Pete@ChristmasSpiritShop.com, or post a message on our Facebook Page at www.Facebook.com/BarHarborChristmasShop.
What few ornaments we have left, we're selling at 1A Relics Antiques, 444 Bangor Rd, Ellsworth, Maine. It's on Route 1A just before Ellsworth when driving from Bangor to Bar Harbor, so if you're in the area, please stop by. The building looks like:
Our Booth #19 in 1A Relics Antiques features Beverly Bono's oil paintings and watercolors of Bar Harbor and Acadia National Park, which she now paints full-time in retirement. The booth is easy to find. From the main entrance, walk past the counter, up a small staircase. Then turn left, and on the left you'll see a staircase to nowhere where Beverly's paintings and our ornaments are displayed.
You can also see Beverly's paintings online at www.Instagram.com/bev3445. Here's one of them titled "Cadillac Mountain View":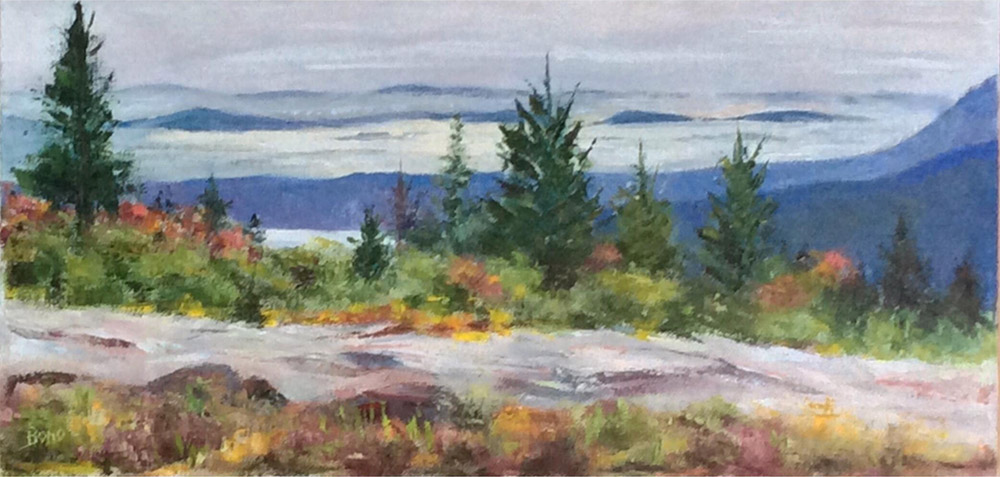 Beverly and I thank all our Christmas Spirit® customers who supported us during our 30 years in business.
Our best to you,
Pete Bono, Co-Owner Christmas Spirit® Shop